Notice of Temporary Change to Operating Hours for Hotel Restaurants & Spa
Teppanyaki Restaurant Yebisu
Acclaimed for culinary excellence by food connoisseurs, Yebisu serves tantalizing Teppanyaki, the special Yebisu Beef along with the freshest seafood and vegetables to complement the sizzling flavors.
Lunch & Dinner
Tel: +81-3-5423-7790
At Yebisu, experience the theatre of Teppanyaki grill, as succulent meats and seafood are prepared and cooked by highly skilled masters of the art directly in front of you. Revel in this luxurious experience where each of your senses are awakened to rich tastes, scents, sounds and textures. Choose to dine in our main room or in the intimate setting of one of our three private dining rooms, with seating for groups of up to 10.
Indulge in the restaurant's special juicy hamburg steak from Japanese Wagyu and the steaming broth of Yebisu-style Sukiyaki. Delectable hamburg steak and savory Sukiyaki are few of our many lunch offerings available for your Teppanyaki experience at The Westin Tokyo.
Of all the Teppanyaki delights, none is more tantalizing than our specialty Yebisu Beef, which is found exclusively at Yebisu, Tokyo's finest Teppanyaki restaurant. Yebisu Beef is Premium Kuroge Wagyu, a breed of Japanese black-haired cattle raised in Kagoshima Prefecture, developed by Executive Chef Toshio Numajiri and Head Chef Hiroyuki Saito, in collaboration with Nozaki Farm. The beef has the perfect balance of tender red meat and fat, leaving a light aftertaste.
Visit the 22nd floor of The Westin Tokyo, where Yebisu Teppanyaki restaurant offers exclusive signature dishes of Yebisu beef and Yebisu hamburger steaks. We welcome guests for lunch and dinner daily.
French-Style Winter Teppanyaki Course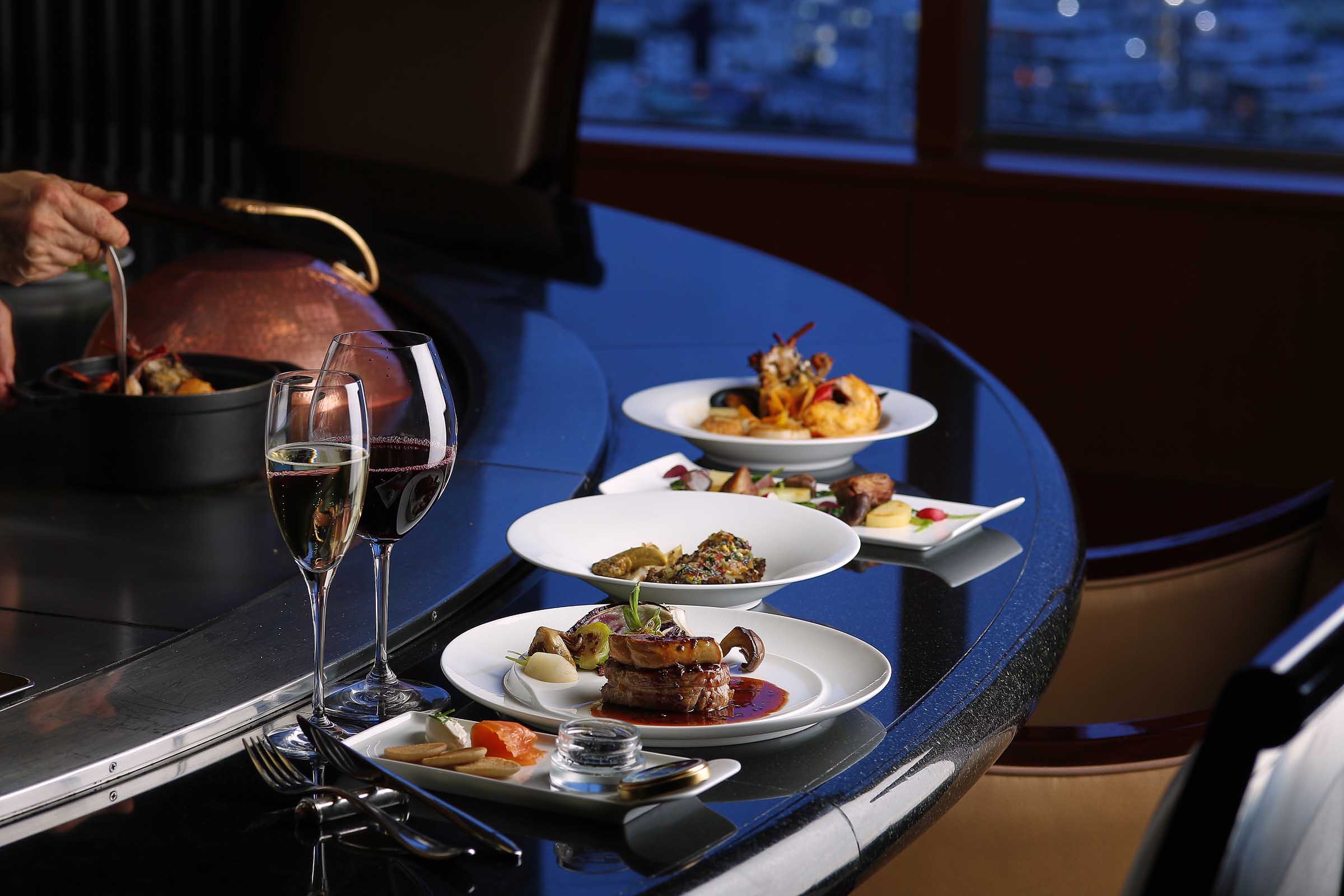 Dec 1, 2022 (Thu) ~ Feb 28, 2023 (Tue)
Indulge in an exquisite French-style Teppanyaki course at Yebisu.
Savour elegantly prepared teppan delights ranging from Bouillabaisse featuring premium seafood lobster and scallop, grilled abalone with herb butter sauce, to an impeccable cut of our signature Yebisu wagyu beef paired with truffle-scented sauce. Enjoy all with breathtaking views for a night to remember.
Dinner: 40,000 JPY
Reserve online now or by phone: 03-5423-7790
Winter Special Kaiseki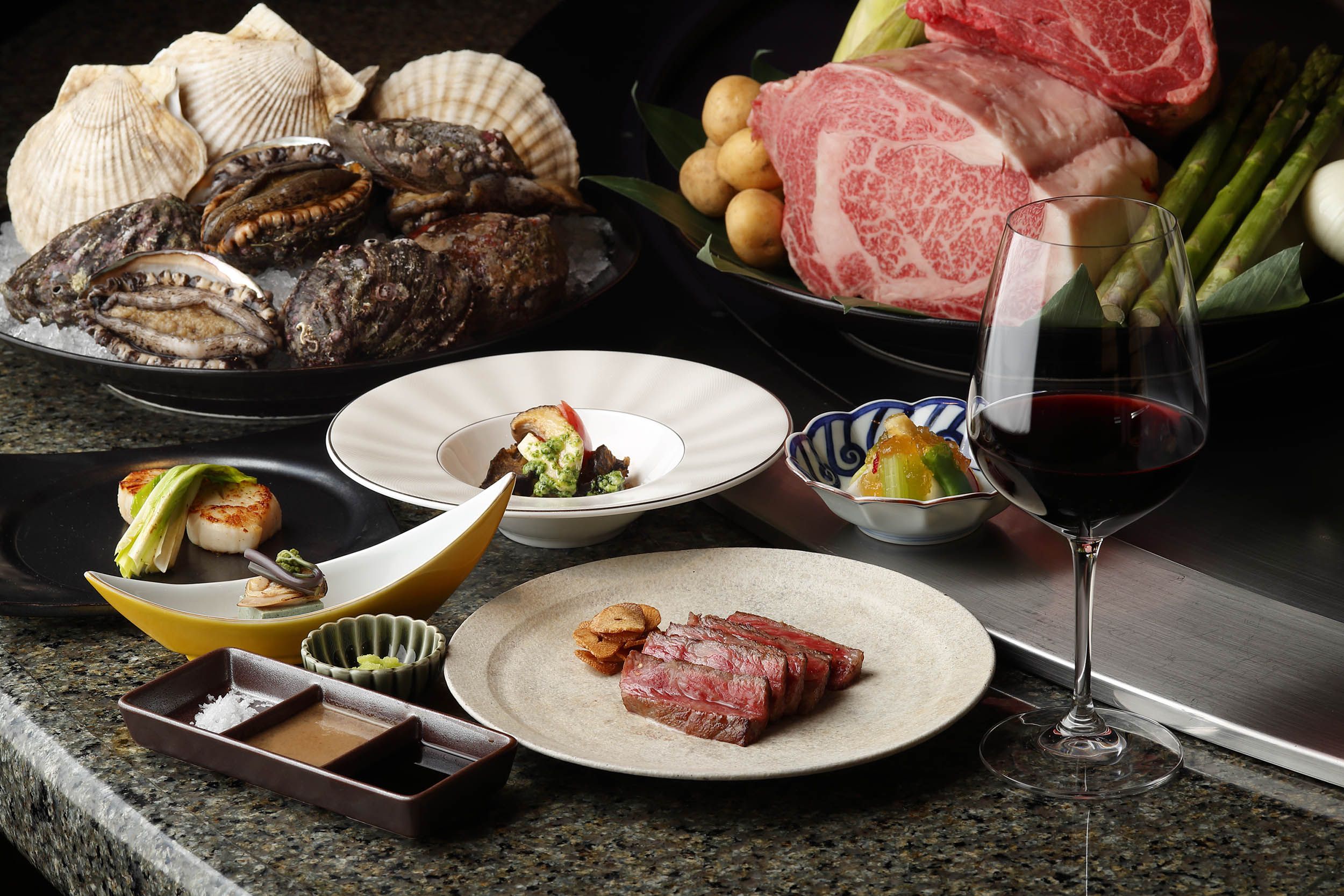 Nov 1, 2022 (Tue) ~ Feb 28, 2023 (Tue)
Settle in for an invigorating dinner, as winter's best seasonal bounty are prepared on the teppan hotplate before you - from appetizer featuring snow crab, to seared lobster and abalone, all perfect for the season. Enjoy all with a luscious cut of our original Yebisu wagyu beef to complete this elaborate teppanyaki kaiseki experience.
OMI BEEF FAIR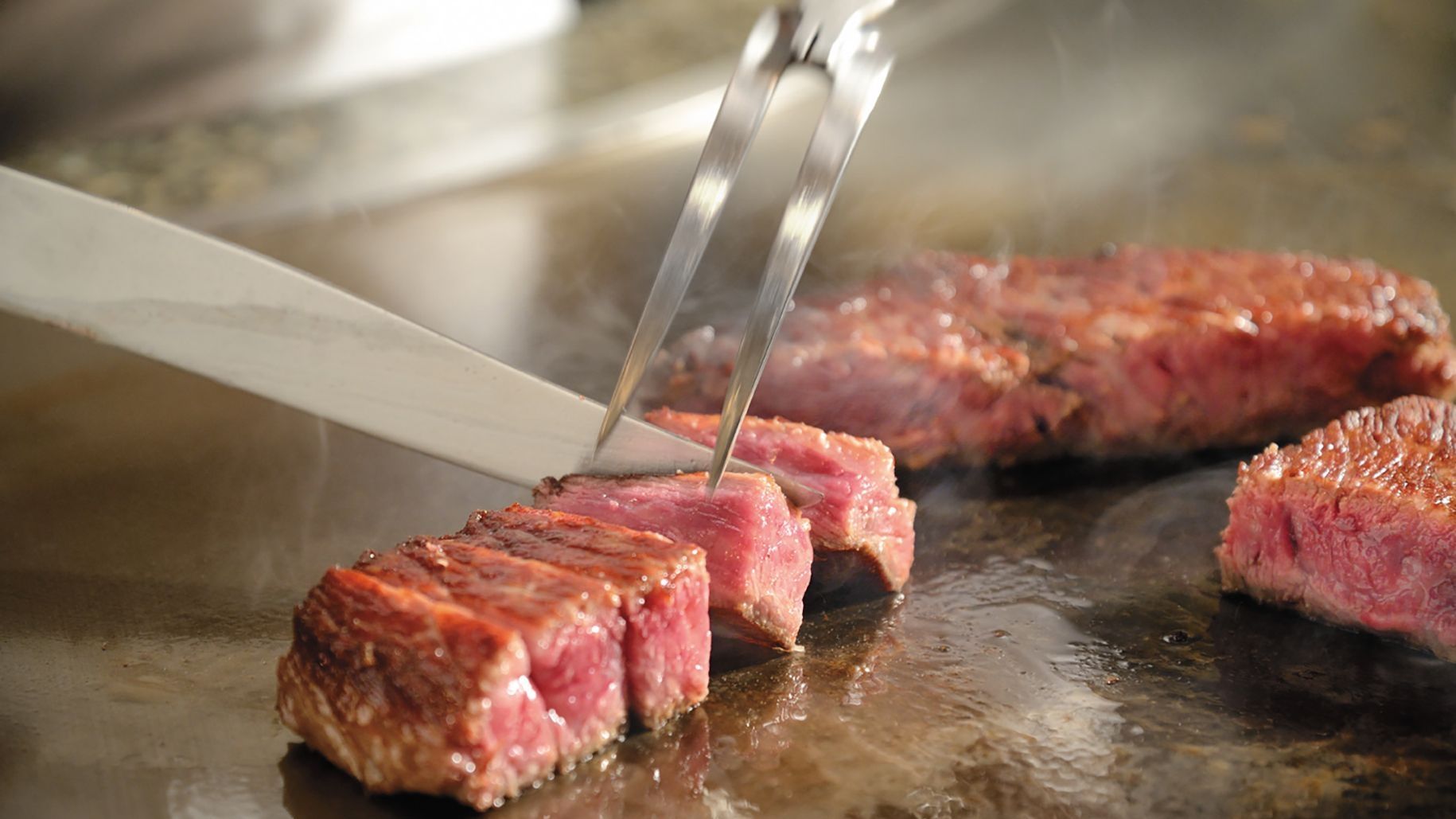 As one of the three top wagyu brands in Japan, enjoy the finest Omi beef the finest way: served at the counter, where it is cooked right in front of you with dramatic flair, enjoy it together with other premium ingredients such as abalone or Ise lobster. No better way to wrap up this year or start the new one than with this exquisite kaiseki course.
Omi Beef Set: 31,100JPY
Reserve online now or by phone: 03-5423-7790
CLASSIC MENUS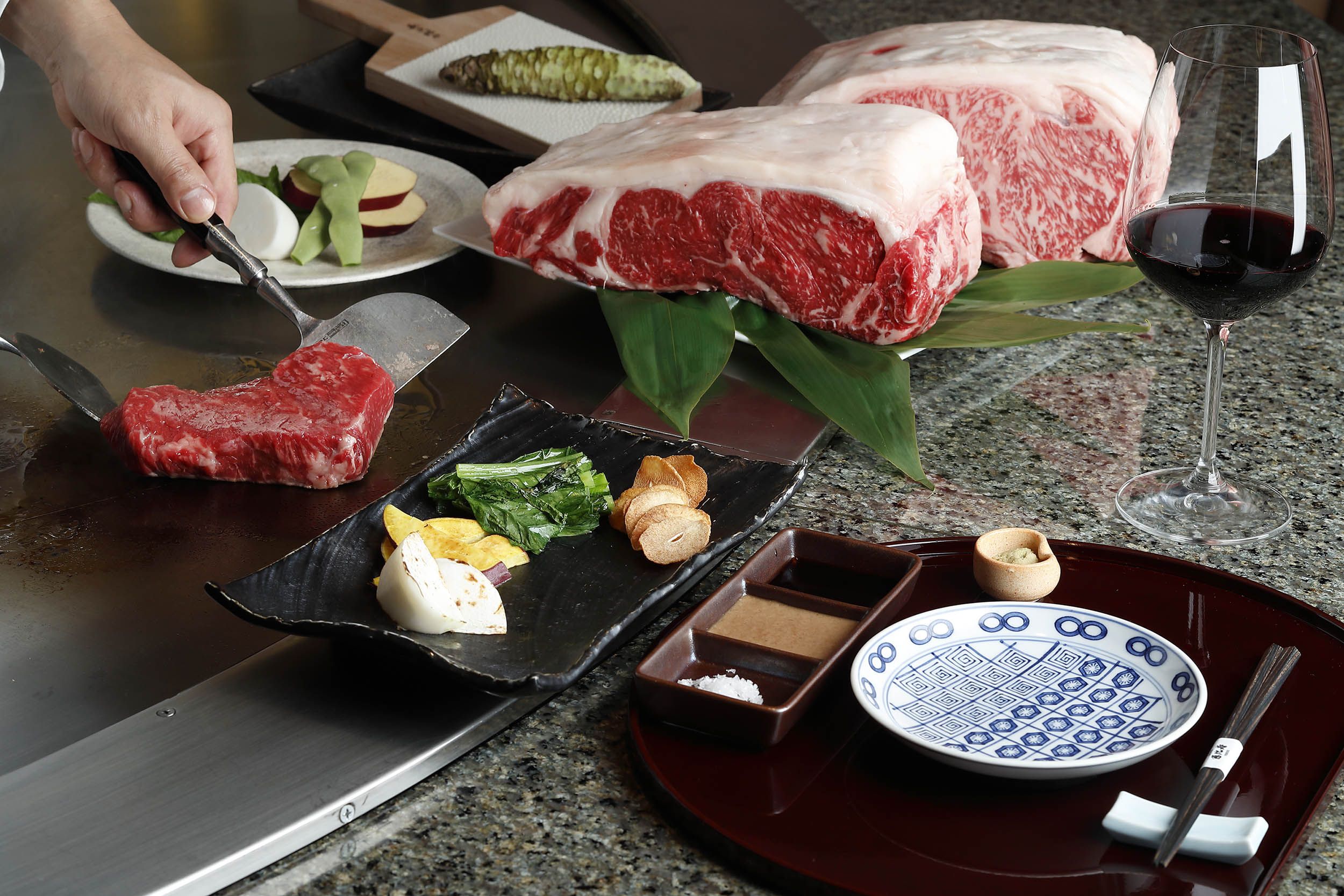 Elevate your senses with our best seasonal offerings, from world-renowned wagyu beef steak to fresh oceanic gems, all will be perfectly grilled before your eyes in a spectacular fashion by our teppan masters.

INFORMATION
Cuisine: Japanese
Atmosphere: Semi-Formal
Setting: Chic/Modern
Serving Style: A La Carte
Dress Code: Smart Casual
Chef: Hiroyuki Saito
Smoking Permitted: No
Hours: View operation hour details
Price:
All prices are inclusive of tax and service charge.
Discounts and privileges are not applicable to special events.
Phone: +81-3-5423-7790

Marriott Bonvoy Restaurants + Bars Benefits
Join our free Marriott Bonvoy® membership to earn points whenever you dine at participating restaurants and bars.

0