CLASSIC MENU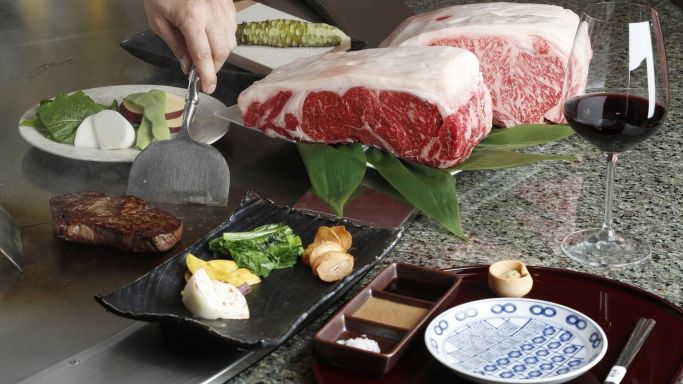 A special opportunity to taste the different textures and tastes of The Westin Tokyo's original branded Black Yebisu Wagyu: Sirloin and tenderloin, which is specially created through an endless pursuit for ideal beef starting from the development of an ideal raising method.

Ajiwai Lunch Course
View details
Ajiwai Dinner Course
View details
Reserve online now or by phone: 03-5423-7790
LUNCH MENU
The Yebisu Lunch Set, available only on weekdays, featuring delectable wagyu hamburg steak, sirloin, and tenderloin steak. Course menu and a la carte are also available for an elevated Teppanyaki experience.
Yebisu Weekday Lunch Set
View details
Yebisu Lunch Course
View details
Lunch A La Carte
View details
Kid's Menu
View details
Reserve online now or by phone: 03-5423-7790
DINNER MENU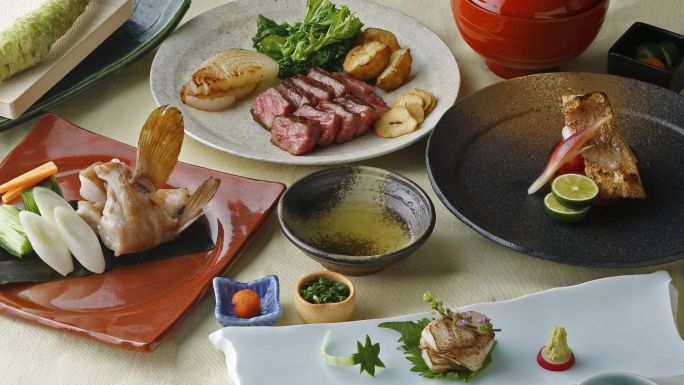 Indulge in The Westin Tokyo's original branded Black Yebisu Wagyu steak at Teppanyaki restaurant Yebisu. Meticulously seasoned and exposed to the flame with precise timing, the wagyu steak is grilled to perfection before your eyes by our veteran chefs.

Yebisu Dinner Course
View details

Dinner A La Carte
View details

Kid's Menu
View details

Reserve online now or by phone: 03-5423-7790

All prices are inclusive of tax and service charges.

0